NATIONAL INJURY ATTORNEYS SERVING ALL 50 STATES
Burg Simpson is a prestigious national law firm helping clients across the United States in a wide range of legal matters, including personal injury, family law, commercial litigation, employment law, criminal defense, and much more. With more than 40 years of proven success, we have recovered more than $2 billion on behalf of our clients. Wherever you are in the United States, our accomplished team of attorneys has the knowledge, determination, and resources needed to help you achieve a successful outcome.
We understand the intricacies of state laws across the country and what steps are necessary to protect your rights and best interests. We leverage our local clout and national strength to recover every penny you deserve for your injury and losses. If you have a legal concern, you can feel confident that your matter is being handled with professionalism and that your voice is being heard.
When you choose Burg Simpson, you will have the support and expertise of an extensive network of attorneys working aggressively on your behalf. As a preeminent national law firm, Burg Simpson never backs down from a fight. We are not intimidated by large corporations, big insurance companies, or their vast legal teams. Whether we are negotiating at a conference table or litigating in a courtroom, we work relentlessly for each of our clients.
We know that legal victories are not given; they are earned through hard work, determination, and a voracious commitment to excellence. Our passion for results creates a stress-free experience for you, knowing your case is being handled with the highest levels of dedication and integrity.
Whether your injury occurred in a car, truck, bus, or train; while riding a motorcycle, bicycle, or walking along a sidewalk; at work, at a private residence, or public space; by way of medical negligence or a dangerous product, Burg Simpson has decades of experience helping injured people like you.
Personal Injury Lawyers
Personal Injury & Car Accident Lawyers
Cases We Handle
Burg Simpson offers a comprehensive range of legal services for clients throughout the United States. Whether seeking compensation after a serious injury, resolving a complex business dispute, handling the sensitive issues of a divorce, or other concerns, you can trust our accomplished team of attorneys to provide the exceptional representation you need.
Personal Injury Lawyers.
Commercial Litigators.
In any legal matter, it is important to start quickly. The longer you wait to consult with an attorney, the more difficult it becomes to achieve a successful outcome. Getting started today is easy, free, and requires no obligation on your part.
Contact Our Attorneys
Start now. Complete our quick online form or give a brief description of your matter over the phone. We welcome communication 24 hours a day, 7 days a week. Whenever you have a need, wherever you are, Burg Simpson is standing by to help.
Get a Free Case Evaluation
Your legal journey begins with a free case evaluation. During your complimentary consultation, we will listen to your story and assess your situation. We will answer your questions, address your concerns, and explain your options.
We'll Get to Work
Once we've agreed to move forward together, our attorneys will get to work immediately. We will thoroughly investigate the facts in your situation, gather evidence to support your claim, and build a strong case on your behalf.
Easy to
Choose.
Impossible to
Intimidate.
Why Choose Our Law Firm
Over the course of five decades, Burg Simpson has established a hard-earned reputation for providing exceptional legal counsel to clients across the United States. Our success stems from a rich depth of resources and an unwavering commitment to our clients.
We offer best-in-class legal services. Our attorneys harness the firm's national platform to provide credible legal advice and sophisticated representation on nearly any matter, anywhere in the country.
We represent a full spectrum of clients — from individual victims of personal injury to multiple claimants in class action lawsuits; from sole business proprietors to large corporations; from spouses dissolving their marriages to individuals facing criminal charges. This breadth of expertise gives our clients a distinct advantage with virtually any legal concern.
Our results speak for themselves. In total, we have helped clients across the country achieve more than $2 billion in verdicts and settlements. We're proud of what we have achieved for our clients and the difference we have made in their lives.
With offices across the country, our team of trial lawyers, paraprofessionals, investigators, and experts has handled nearly every type of personal injury case. When it comes to helping victims and their families after a serious accident, we believe no other firm has the resources, reputation, or record of success as Burg Simpson.
We have recovered more than $2 billion on behalf of our clients through successful verdicts and settlements. By thoroughly investigating every case and aggressively fighting for justice, we have built a reputation that speaks for itself.
$58.5
Million
Mistreatment of Human Remains
$31.9
Million
Gas Explosion
$18.1
Million
Single Vehicle Motor Vehicle Crash
$15
Million
Wrongful Death
$9.7
Million
Motor Vehicle Crash
$9
Million
Truck Crash / Commercial Motor Vehicle Crash
$6.4
Million
Gas Explosion
$6
Million
Product Defect Case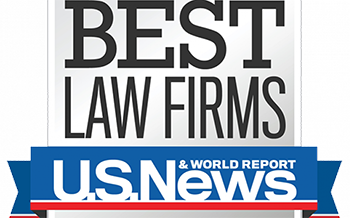 As an esteemed national law firm, Burg Simpson has been able to attract some of the most experienced and results-driven attorneys in the country to our team. Our award-winning lawyers have a diverse range of skills, knowledge, and talent. Their successes span a wide range of cases. They have won in courtrooms and succeeded at negotiating tables across the United States.
Our prestigious legal team draws on the firm's history of service and excellence to handle complex, interdisciplinary, and multidistrict matters across a range of case types, industries, and geographies. We put our collective knowledge and experience to work for you.
In addition to winning numerous verdicts and settlements, our lawyers have won an array of distinguished awards from satisfied clients, our peers within the legal industry, and our local communities, including Best Lawyers in America, U.S. News & World Report Top Law Firm, America's 25 Most Influential Law Firms according to National Trial Lawyers, Barristers Best, and the Legal 500.
Our firm's success is built on the victories our attorneys garner for our clients. We take great pride in the legal team we have assembled and the results we achieve on a consistent basis. At Burg Simpson, our trial lawyers take every case personally because we know that, as our client, this isn't just a case – it's your life. We take our role in your situation to heart and work tirelessly to earn the trust you've placed in us.
Meet
Our Team
A Tenacious Network of Expertise
Hear What Our
Clients Have to Say
"They told me who they were, that I could trust them, that they would fight for my family, and they..."
- Oscar M.
"The call I made to Burg Simpson was truly the best call that I've ever made in my life. Burg..."
- Steve T.
"We were very pleased with the outcome of our case. Burg Simpson Law Firm We understand that when you are..."
- Melissa M.
"I called Burg Simpson, they explained how I could get through this process, the settlement I would possibly be looking..."
- Jacob G.
When You're With Us,
You're Connected
Why Choose Our Law Firm
Michael S. Burg founded our firm in 1977 with a clear mission: to fight for the Everyman. We know the legal process can be intimidating. We are here to help you through every step of your legal journey with honesty and compassion. Our attorneys will work diligently to handle every aspect of your case, from the initial consultation to the final resolution, so you can focus solely on healing.
We are committed to helping injured people rebuild their lives after a serious accident or injury. We know the tactics used by insurance companies to reduce or deny claims. Our personal injury lawyers meticulously evaluate the ways your injury has impacted your life, career, and well-being. We determine the full extent of your damages and fight for the maximum compensation you deserve to cover your past, present, and future losses.
Communication is a cornerstone of our client relationships. You deserve to know the status of your case at all times. Our litigation attorneys will keep you updated at every stage of your case. We will be available to answer any questions you may have.
At Burg Simpson, we recognize that our role in the community is equally as important as our role inside the courtroom. Our commitment to the communities we serve is an integral part of our firm's culture. We know that serving our community involves more than simply funding the efforts of charitable organizations. In addition to contributing to good causes financially, our attorneys and staff offer their time and skills to support numerous charities, nonprofits, and civic institutions through volunteer efforts, board service, and pro bono work.
Legal Question?
We Get Answers.
One Lawyer's Passion &
Persistence Paid Off
Trial lawyer Michael S. Burg is Burg Simpson's founding shareholder. Get a free signed copy of his autobiography, Trial By Fire. Learn about the empathy, grit, and unshakeable sense of fair play that led Burg Simpson to become one of the fiercest and most formidable trial firms in the country by taking on giants of industry.