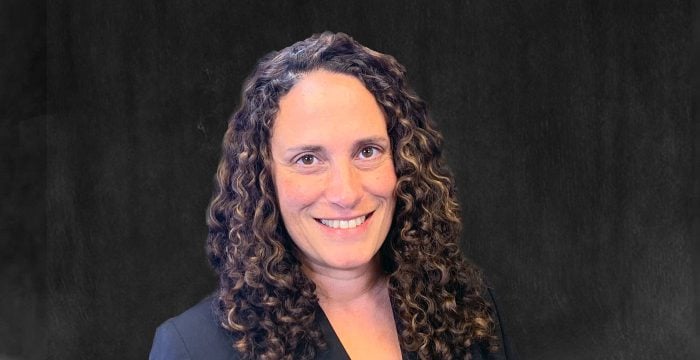 Jennifer A. Seidman
Of Counsel
Jennifer Seidman's practice focuses on representing homeowners and homeowner associations in construction defect and defective building products cases. Her work includes cases involving structural failures and foundation movement, water intrusion and building envelope failures, building product defects, and design professional errors.
Ms. Seidman appreciates how confusing the legal process can be for homeowners and association board members and strives to help homeowners and homeowner associations successfully navigate the legal system in order to protect what is often their largest and most significant investment. Ms. Seidman has coauthored many articles addressing important construction defect litigation issues. She is admitted to practice before all Colorado courts.
Before joining the firm in 2007, Ms. Seidman worked at a large Denver law firm. She also served as an Assistant Regional Director of a social justice and human rights nonprofit organization. Ms. Seidman lives in Littleton with her husband and two children and enjoys spending time in the mountains.
Honors & Accolades
Selected to Best Lawyers® in America, 2021 – 2024

Barrister's Choice for Best Construction Defects Lawyer for Plaintiffs, 2015
Bar Admissions
Education
University of Colorado School of Law, Boulder, 2004
Rothgerber Fellowship in Contracts
Courtland H Peterson Writing Award
Mediator Training and Certification
Law Review: University of Colorado Law Review, Comment Editor

Michigan State University, 1999
Publications & Media
"Claim and Issue Preclusion Arising from Residential Construction and Other Arbitrations – Part 1," Colorado Lawyer, Vol. 51, No. 2 (Feb. 2022), co-authored with Ronald M. Sandgrund and Leslie A. Tuft.

"Colorado Court of Appeals Expands and Protects HOA Rights. "

"RENT-A-BANK" Lender Schemes Violate State Consumer Credit Laws – Burg Simpson, 25 Sept. 2019

"The Colorado Supreme Court May Have Granted Developers the Right to Perpetually Control Common Interest Communities," Trial Talk, August/September 2017, co-authored with Mari K. Perczak, Leslie A. Tuft, Brian K. Matise, and Ronald M. Sandgrund.

"Buyer Beware: Construction Defect Law Changes That Affect Homeowners Associations," College of Community Association Lawyers Law Seminar, 2017

"Unique Construction Defect Damages Mitigation Issues," Colorado Lawyer, Vol. 44, No. 2 (February 2015), co-authored with Ronald M. Sandgrund

"Homebuilders vs. Homeowners: Threats to Shift an Already Tilted Playing Field More in Favor of Homebuilders," The Trial Lawyer, Winter 2015 edition, co-authored with Ronald M. Sandgrund.

"Deconstructing Construction Defect Fault Allocation and Damages Apportionment – Parts I and II," Colorado Lawyer, Vol. 40, Nos. 11 and 12 (2011), co-authored with Ronald M. Sandgrund.

"Crossing the Separation of Powers Threshold: Legislative and Regulatory Control of Expert Witness Testimony," Colorado Lawyer, Vol. 37, No. 5 (2008), co-authored with Ronald M. Sandgrund and Leslie A. Tuft.

"The Homeowner Protection Act of 2007," Colorado Lawyer, Vol. 36, No. 7 (2007), co-authored with Ronald M. Sandgrund and Valerie Sullan.

"Functional Families and Dysfunctional Laws: Committed Partners and Intestate Succession," 75 U. Colo. L. Rev. 211 (2004)
Professional Affiliations
Member, Colorado Trial Lawyers Association

Member, Arapahoe County Bar Association

Coordinating Editor for Torts and Insurance Law articles, The Colorado Lawyer

Board Member, The Colorado Lawyer

Past Co-Chair of Law Day Committee, Arapahoe County Bar Association
Lectures & Seminars
"Collecting Judgments in the Construction and Commercial Context." Panel Member, CTLA's BLOCKBUSTER 22, February 24, 2022