Serving the Front Range: Denver, Boulder, Colorado Springs, Fort Collins, and All of Colorado
Burg Simpson is a nationally recognized personal injury law firm serving all of Colorado. We handle a comprehensive range of personal injury cases, including motor vehicle accidents, medical malpractice, premises liability, workers' compensation, wrongful death, and much more. We also handle numerous matters involving business concerns and commercial litigation.
Over the course of more than 40 years, Burg Simpson has recovered more than $2 billion in verdicts and settlements on behalf of our clients. Our distinguished team of trial lawyers, paraprofessionals, investigators, and experts has the experience you need to obtain the maximum compensation you deserve for your injuries.
Our accident and injury attorneys are intimate with Colorado law and the way it applies to your case. We leverage our knowledge, skill, and resources to recover every penny you deserve for your losses. If you are facing a serious injury, high medical bills, and time away from work because of someone's careless or reckless behavior, we will ensure that your voice is heard and your rights are protected.
We know that when people come to us, it is usually during the most difficult and harrowing times of their lives. We are committed to guiding our clients through their legal journeys with honesty, compassion, and fierce determination. Our clients are at the heart of everything we do. When you choose Burg Simpson, you can rest assured that you are in driven, capable hands.
Personal Injury Lawyers
Colorado Personal Injury & Car Accident Lawyers
Cases We Handle
Burg Simpson offers a wide range of legal services for clients throughout Colorado. Whether your injury was caused on the road, at work, at a public place, or in a private residence, our attorneys can help you seek the full and fair compensation to which you may be entitled under the law.
Personal Injury Lawyers.
Commercial Litigators.
After suffering a personal injury caused by someone else, it is important to act quickly. Skid marks can fade, witnesses can move or forget important details, and waiting can send a message that your injury is not a pressing issue in your life. It is easy and free to get started today.
Contact Our Attorneys
Act now. Call our office at 888-895-2080 or complete our quick online form to give a brief description of your matter. You can contact our office 24 hours a day, 7 days a week. Reaching out is completely free of cost and obligation, and confidential. We are standing by to help.
Get a Free Case Evaluation
Your first step toward justice starts with a complimentary case evaluation. During your free and confidential initial consultation, we will listen to your story and learn how your life has been affected. We will assess the merits of your claim, explain your options, and answer your questions.
We'll Get to Work
After agreeing to move forward together, our lawyers will start working immediately. We will investigate the facts in your case, gather evidence, and talk to witnesses and experts to build your strongest case.
Easy to
Choose.
Impossible to
Intimidate.
Why Choose Our Law Firm
Burg Simpson has built a reputation for excellence over the course of four decades. Our success is rooted in an unwavering dedication to our clients, demonstrated by the results we obtain in and out of the courtroom.
The exceptional legal services provided by the attorneys at Burg Simpson are second to none. We have earned a proven record of success through hard work, legal expertise, and an uncompromising dedication to those we serve.
We represent a wide range of clients, from accident victims involved in car, truck, and motorcycle wrecks to those injured on the job or under the care of healthcare professionals. We help people who have been harmed by defective products, dangerous medical devices, and hazardous premises. In particularly tragic cases, we represent families who have lost loved ones due to others' negligence. We also assist in an array of business and commercial litigation matters. This depth of knowledge gives our clients a substantial advantage with a variety of legal concerns.
Our results speak for themselves. Burg Simpson has recovered more than $2 billion in verdicts and settlements on behalf of our clients. We are proud of both the awards we have obtained for those we serve and the difference we have made in people's lives.
Burg Simpson has recovered more than $2 billion on behalf of our clients through successful verdicts and settlements. Our firm has built a reputation that speaks for itself through thorough investigations, meticulous preparation, and vigorous representation.
$58.5
Million
Mistreatment of Human Remains
$31.9
Million
Gas Explosion
$18.1
Million
Single Vehicle Motor Vehicle Crash
$15
Million
Wrongful Death
$9.7
Million
Motor Vehicle Crash
$9
Million
Truck Crash / Commercial Motor Vehicle Crash
$6.4
Million
Gas Explosion
$6
Million
Product Defect Case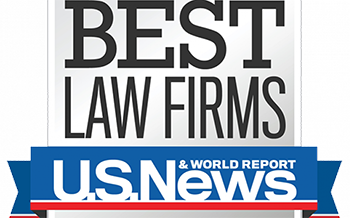 Our Denver office has more than 25 personal injury lawyers on staff. Our committed team of paralegals, legal assistants, and other professionals work together to achieve a favorable outcome for you.
Our Colorado trial attorneys have a diverse range of skills, talent, and knowledge. Their accomplishments span an array of personal injury cases and commercial litigation matters. Whether fighting for car crash victims or handling the complexities of a business dispute, we know what it takes to win.
In addition to numerous victories at the negotiating table or in the courtroom, the lawyers at Burg Simpson have been recognized by our clients, our peers, and our community. Some of our awards include Best Lawyers in America, SuperLawyers, US News & World Report Top Law Firm, America's 25 Most Influential Law Firms according to the National Trial Lawyers, Barristers Best, and the Legal 500.
The success of our attorneys is a reflection of the victories we achieve for our clients. We take your case personally. We understand that as our client, this is not just an injury claim – it is your life. We work relentlessly to earn the trust you have placed in us.
Meet
Our Team
A Tenacious Network of Expertise
Hear What Our
Clients Have to Say
"They told me who they were, that I could trust them, that they would fight for my family, and they..."
- Oscar M.
"The call I made to Burg Simpson was truly the best call that I've ever made in my life. Burg..."
- Steve T.
"We were very pleased with the outcome of our case. Burg Simpson Law Firm We understand that when you are..."
- Melissa M.
"I called Burg Simpson, they explained how I could get through this process, the settlement I would possibly be looking..."
- Jacob G.
When You're With Us,
You're Connected
Why Choose Our Law Firm
In 1977, Burg Simpson was founded with a simple mission: to fight for the Everyman. Today, we continue that fight. We know that after a serious injury, the idea of taking on a legal battle – in addition to physical, psychological, and emotional challenges you may be facing – can feel overwhelming. We are here to carry the burden of your matter so you can focus on healing.
We will handle every aspect of your case, from calculating the full value of your claim to gathering evidence to support your case and working to obtain the compensation you deserve. Our results-driven, client-first approach to client care will give you peace of mind when you need it most.
For our attorneys in Denver, Boulder, Colorado Springs, Fort Collins, and across the Front Range, personal injury cases are about more than jury verdicts and insurance settlements. They are about helping the needlessly injured move forward with their lives and holding negligent parties accountable for their wrongdoing. They are about helping families stay financially afloat during difficult times they didn't cause and don't deserve.
Our seasoned trial lawyers are passionate about helping our clients reclaim their lives after severe accidents and injuries. We know how insurance companies do their best to minimize and deny valid claims. We look at the multiple ways an injury has affected your life, job, and well-being. We seek the maximum compensation you deserve by determining the true extent of your damages and fighting for an outcome that covers your past, present, and future losses.
We know how frustrating it can be to feel left in the dark about your case. That is why communication is a priority in our client relationships. It is important for you to always be kept up to date about the status of your case. In addition to keeping you informed of the latest developments, we will be available to answer your questions and address your concerns as they arise.
At Burg Simpson, we believe that our work in the community is just as important as our work inside the courtroom. In addition to contributing financially to worthy causes, we proudly offer our time to support charitable and nonprofit organizations through pro bono efforts, volunteer work, and board service.
Legal Question?
We Get Answers.
One Lawyer's Passion &
Persistence Paid Off
Trial lawyer Michael S. Burg is Burg Simpson's founding shareholder. Get a free signed copy of his autobiography, Trial By Fire. Learn about the empathy, grit, and unshakeable sense of fair play that led Burg Simpson to become one of the fiercest and most formidable trial firms in the country by taking on giants of industry.