Serving Las Vegas and All of Nevada
Burg Simpson is a nationally honored personal injury law firm serving all of Nevada. Led by experienced trial attorney Jack F. DeGree, our Las Vegas practice is dedicated solely to handling personal injury cases. This includes motor vehicle accidents, medical malpractice, product liability, workers' compensation, and much more. If you were hurt because of someone else's negligence, we are the firm for you.
Founded in 1977, Burg Simpson has recovered more than $2 billion in verdicts and settlements on behalf of our clients. We have earned a reputation for meticulous preparation, fierce advocacy, and exceptional results. We have the knowledge, resources, and tenacity you need to obtain the full compensation to which you may be entitled under the law.
After suffering an injury caused by another, you may be facing pain, disability, high medical bills, and time away from work. We understand what a difficult time this may be for you and your family. Our injury lawyers will handle every aspect of your case, from the initial consultation to the resolution of your case, with compassion and integrity.
At Burg Simpson, we believe that good lawyers can change lives. When you choose our firm, you can rest assured that your case is being handled with the utmost care. When you feel confident in your legal team, you can focus on what matters most: You.
Personal Injury Lawyers
Nevada Personal Injury & Car Accident Lawyers
Cases We Handle
Burg Simpson handles a wide range of personal injury claims for people across Nevada. Whether you were hurt on a road, in a hospital, on a dangerous property, or at your job, our team can help you seek the compensation you deserve for your physical, financial, and emotional losses.
Personal Injury Lawyers.
Commercial Litigators.
Time is limited to pursue damages in a personal injury claim. If someone's negligence or wrongdoing caused you to suffer an injury, you need to act right away. If you fail to file a claim in time, you may miss your opportunity to obtain the recovery you rightfully deserve. The insurance company may already be building a case against you. The sooner you contact our office, the sooner we can get to work protecting your rights and best interests.
Contact Our Attorneys
Don't delay. Call 800-370-3970 now or complete our brief online form to begin. You risk nothing by scheduling a free, no-obligation consultation with our team. You can reach out 24 hours a day, 7 days a week. We are here for you and ready to help.
Receive a Free Case Evaluation
Your legal journey starts with a complimentary case evaluation. During your free case review, we will take time to assess the merits of your claim and find out how the incident has affected your life. This is also your opportunity to ask any questions you may have and voice your concerns.
We'll Get to Work
If we agree to move forward together, we will get started on your case immediately. We will ensure deadlines are met, your rights are protected, and your case receives the attention and care it deserves.
Easy to
Choose.
Impossible to
Intimidate.
Why Choose Our Law Firm
Burg Simpson has been helping accident victims for more than 40 years. In cases of serious personal injury, our reputation is second to none. Client after client, case after case, our firm has distinguished itself through national awards and word-of-mouth referrals.
Regardless of the size of the case, the severity of the injury, or the determination of the opposing side, Burg Simpson is committed to obtaining the best possible result for your personal injury claim. We pride ourselves on helping our clients recover the full and fair compensation they need to put their lives back together.
We know that each client is different and every case is unique. We will take the time to connect with you to understand the specific circumstances surrounding your life and injuries. We will work closely with you to develop a customized legal strategy that puts your needs and best interests first.
Our results speak for themselves. With more than $2 billion in combined verdicts and settlements, you can feel confident that your case is being handled by the most capable attorneys in the industry. We understand what you need to get back on track, and we know how to win cases.
Burg Simpson has obtained more than $2 billion in successful verdicts and settlements. None of our legal victories were handed to us; we earned each successful outcome through vigorous effort, steadfast determination, and an uncompromising commitment to our clients.
$58.5
Million
Mistreatment of Human Remains
$31.9
Million
Gas Explosion
$18.1
Million
Single Vehicle Motor Vehicle Crash
$15
Million
Wrongful Death
$9.7
Million
Motor Vehicle Crash
$9
Million
Truck Crash / Commercial Motor Vehicle Crash
$6.4
Million
Gas Explosion
$6
Million
Product Defect Case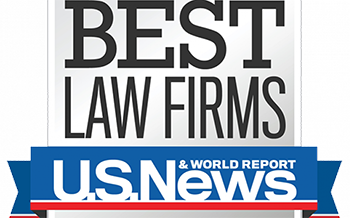 Personal injury lawyer Jack F. DeGree leads Burg Simpson Nevada. He has devoted his practice exclusively to representing clients in matters of personal injury.
In addition to being recognized as one of the Top 100 Civil Plaintiff Trial Lawyers in Nevada, Jack DeGree has received numerous accolades from state and national organizations, including:
Multi-Million Dollar Advocates Forum Member
Nevada's Legal Elite, Nevada Business Press
Top 40 Under 40, National Trial Lawyers Association
Selected to Super Lawyers® Rising Stars, 2015-2021
Top 10 Under 40, National Academy of Personal Injury Attorneys
Top 40 Under 40 in Nevada Litigation, American Society of Legal Advocates
Premier 100, National Academy of Jurisprudence
Nevada Top 10, Attorney & Practice Magazine
Top 40 Under 40, American Institute of Trial Lawyers
Top 100 in Personal Injury, America's Top Attorneys
Top 40 Under 40 in Personal Injury, American Academy of Attorneys
10 Best Nevada Personal Injury Attorneys, American Institute of Personal Injury Attorneys
National Association of Distinguished Counsel Fellow
Jack DeGree's success is a reflection of his commitment to his clients. He takes pride in the results he achieves and the difference he has made in the lives of those he serves.
Meet
Our Team
A Tenacious Network of Expertise
Hear What Our
Clients Have to Say
"They told me who they were, that I could trust them, that they would fight for my family, and they..."
- Oscar M.
"The call I made to Burg Simpson was truly the best call that I've ever made in my life. Burg..."
- Steve T.
"We were very pleased with the outcome of our case. Burg Simpson Law Firm We understand that when you are..."
- Melissa M.
"I called Burg Simpson, they explained how I could get through this process, the settlement I would possibly be looking..."
- Jacob G.
When You're With Us,
You're Connected
Why Choose Our Law Firm
Burg Simpson was founded in 1977 with a mission to fight for the everyman. We continue that fight today. We know that you may be facing a myriad of challenges after a serious injury. For many, the prospect of facing a legal battle in the midst of numerous physical and emotional hardships can feel overwhelming. If you've been in a serious accident, you need to focus on healing, not dealing with insurance companies and the complex legal system. We are here to carry your burden and help you heal.
We take a client-focused, results-driven approach to representation because we know that a personal injury case is about more than a settlement; it's your life. We prioritize helping our clients get back to their lives with dignity. By putting our clients first, our accomplished legal team is able to right wrongs and hold wrongdoers accountable for their careless and reckless actions.
As an accident victim, it's important to understand that insurance companies care most about their profits, not the recovery and well-being of the wrongfully injured. The insurance company will offer you as little as possible for your losses. If you don't have seasoned legal counsel on your side, you may accept far less than you rightfully deserve for your damages. Our attorney will examine every way your life has been impacted by the injury and pursue every penny you deserve under the law.
At Burg Simpson, you'll receive the benefits of a large firm with the personal attention of a local practice. We are available 24/7 to answer your questions, address your concerns, and put your mind at ease.
Legal Question?
We Get Answers.
One Lawyer's Passion &
Persistence Paid Off
Trial lawyer Michael S. Burg is Burg Simpson's founding shareholder. Get a free signed copy of his autobiography, Trial By Fire. Learn about the empathy, grit, and unshakeable sense of fair play that led Burg Simpson to become one of the fiercest and most formidable trial firms in the country by taking on giants of industry.