Serving Cincinnati and All of Ohio
Burg Simpson is a nationally celebrated personal injury law firm serving all of Ohio. We deal with an array of personal injury matters, including motor vehicle accidents, medical malpractice, premises liability, wrongful death, and much more. We also handle cases involving employment law and a variety of business and commercial litigation matters.
Founded in 1977, Burg Simpson has recovered more than $2 billion in verdicts and settlements over the course of more than 40 years. Our distinguished team of trial lawyers, paraprofessionals, investigators, and experts possess the knowledge and skill you need to obtain the maximum compensation you deserve for your injuries.
Our accident and injury attorneys know Ohio law and how it applies to your unique case. We fight diligently to help our clients recover the compensation they deserve for their losses. If you were seriously injured, are facing high medical bills, and have lost time from work due to someone else's negligent or reckless actions, we will ensure that your rights are upheld and your voice is heard.
At Burg Simpson, we understand that our clients often come to us during times of great hardship and distress. We strive to provide honest, compassionate, and effective representation as we guide you through the legal process. As our client, you are our top priority. When you choose our firm, you can trust that you will be in the care of dedicated and capable professionals.
Personal Injury Lawyers
Ohio Personal Injury & Product Liability Lawyers
Cases We Handle
Burg Simpson handles a variety of legal issues for clients across Ohio. Whether you are facing a personal injury, the wrongful death of a loved one, or a complex business matter, our attorneys have the experience and resources you need to reach a successful outcome.
Personal Injury Lawyers.
Commercial Litigators.
If you have suffered an injury due to someone else's negligence, it is important to take prompt action. Evidence can fade, witnesses may relocate, and delayed action could give the impression that your injury is not a pressing issue for you. Getting started is free and easy.
Contact Our Attorneys
Act now. Call 800-713-9340 or fill out our online form with a brief summary of your situation. Call us 24/7; you can reach out to us anytime without any cost or obligation. We are standing by and ready to help.
Receive a Free Case Evaluation
Your journey toward justice begins with a free and confidential case evaluation. During your complimentary consultation, our lawyers will listen to your story, assess the merits of your claim, and explain your legal options.
We Get to Work
Once we have agreed to move forward together, our attorneys will get to work right away. We will conduct a thorough investigation into the details of your case, gather relevant evidence, and consult with witnesses and experts to strengthen your claim.
Easy to
Choose.
Impossible to
Intimidate.
Why Choose Our Law Firm
Our results speak for themselves. Since our firm's founding in 1976, we have obtained more than $2 billion in combined verdicts and settlements. Our success is not solely determined by the financial rewards we receive, but also by the positive impact we make on our clients' lives.
The attorneys at Burg Simpson offer top-notch legal services, backed by a track record of success built on hard work, legal knowledge, and a steadfast commitment to our clients. Regardless of the size or complexity of the case, our dedication to excellence is unparalleled.
Our extensive depth of knowledge and experience makes us well-equipped to help clients with a variety of legal issues. We represent a varied range of clients, including people hurt in traffic wrecks, patients harmed in medical facilities, professionals involved in business disputes, and much more. This diversity offers our clients a distinct advantage both in and out of the courtroom.
As a national law firm, Burg Simpson is uniquely equipped to offer comprehensive support and resources to our clients. We never lose sight of our commitment to addressing the unique needs, goals, and interests of each individual client. Our firm is fully invested in providing our clients with personalized guidance and support throughout the legal process.
Burg Simpson has obtained more than $2 billion on behalf of our clients through successful verdicts and settlements. Through thorough investigations, meticulous preparation, and vigorous representation, we have helped numerous clients reach successful outcomes while establishing a national reputation for excellence.
$58.5
Million
Mistreatment of Human Remains
$31.9
Million
Gas Explosion
$18.1
Million
Single Vehicle Motor Vehicle Crash
$15
Million
Wrongful Death
$9.7
Million
Motor Vehicle Crash
$9
Million
Truck Crash / Commercial Motor Vehicle Crash
$6.4
Million
Gas Explosion
$6
Million
Product Defect Case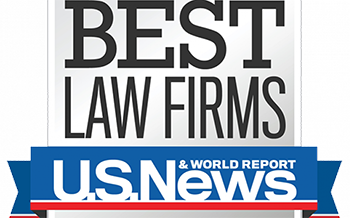 The award-winning Cincinnati personal injury lawyers at Burg Simpson are recognized throughout Ohio and the nation for their experience and expertise. Whether helping an accident victim, an abused elder, or a business professional, our attorneys fight aggressively to reach an optimal conclusion in every case.
Our Ohio trial lawyers are highly skilled and knowledgeable, with a diverse range of abilities. We have achieved success in a wide range of personal injury cases and commercial litigation matters. We have the skill and determination to win, whether we are advocating for car crash victims or tackling complex business disputes.
Our firm has been recognized by our clients, our peers, and our community. Some of Burg Simpson's awards include Best Lawyers in America, U.S. News & World Report Top Law Firm, America's 25 Most Influential Law Firms according to the National Trial Lawyers, Barristers Best, and the Legal 500.
The success of our attorneys is a reflection of the victories we have achieved for our clients. We take your case personally. We understand that as our client, this is not just an injury claim – it is your life. We work relentlessly to earn the trust you have placed in us.
Meet
Our Team
A Tenacious Network of Expertise
Hear What Our
Clients Have to Say
"They told me who they were, that I could trust them, that they would fight for my family, and they..."
- Oscar M.
"The call I made to Burg Simpson was truly the best call that I've ever made in my life. Burg..."
- Steve T.
"We were very pleased with the outcome of our case. Burg Simpson Law Firm We understand that when you are..."
- Melissa M.
"I called Burg Simpson, they explained how I could get through this process, the settlement I would possibly be looking..."
- Jacob G.
When You're With Us,
You're Connected
Why Choose Our Law Firm
Burg Simpson was founded with a singular mission: to fight for the everyman. We continue to uphold this mission today. If you have suffered a serious injury, the thought of embarking on a legal battle on top of your physical, emotional, and psychological challenges may be daunting. We are here to shoulder the burden of your case so you can focus on recovering.
We will handle every aspect of your case, from determining the full value of your claim to collecting evidence and working to secure the compensation you deserve. Our focus on obtaining results and prioritizing your needs will give you peace of mind during a difficult time.
For our attorneys in Cincinnati, personal injury cases are about more than just jury verdicts and insurance settlements. They are about supporting families during difficult times. They are about holding negligent parties accountable for their actions. They are about helping the wrongfully injured move forward with their lives.
We are aware of the tactics insurance companies use to minimize and deny valid claims. When determining the total value of your losses, we consider the full impact of an injury on your life, work, and overall well-being. Our goal is to obtain the maximum compensation you deserve by thoroughly assessing your damages and advocating for a resolution that covers your past, present, and future losses.
We understand how frustrating it can be to feel uninformed about your case. That is why we prioritize clear communication in our client relationships. It is important to us that you always know the status of your case. In addition to keeping you updated on the latest developments, we are available to answer your questions and address your concerns as they arise.
At Burg Simpson, we value our contributions to the community just as much as our work in the courtroom. In addition to financially supporting worthy causes, we proudly contribute our time and efforts to charitable and nonprofit organizations through pro bono work, volunteering, and serving on philanthropic boards.
Legal Question?
We Get Answers.
One Lawyer's Passion &
Persistence Paid Off
Trial lawyer Michael S. Burg is Burg Simpson's founding shareholder. Get a free signed copy of his autobiography, Trial By Fire. Learn about the empathy, grit, and unshakeable sense of fair play that led Burg Simpson to become one of the fiercest and most formidable trial firms in the country by taking on giants of industry.