Serving Phoenix and All of Arizona
Burg Simpson is a nationally celebrated personal injury law firm serving all of Arizona. Our accomplished attorneys handle a wide range of personal injury cases, including auto accidents, medical malpractice, dangerous drugs and medical devices, product liability, workers' compensation, and much more. We also deal with an array of business and commercial litigation matters.
For more than four decades, Burg Simpson has built a reputation for excellence. We have obtained over $2 billion in verdicts and settlements on behalf of our clients. Our nationally recognized team of trial attorneys, paraprofessionals, investigators, and experts possess the knowledge, skill, and resources necessary to help you recover the full and fair compensation you deserve.
Our accident and injury lawyers are deeply familiar with Arizona law and how the law applies to your situation. We leverage our considerable experience and talent to pursue the maximum compensation to which you may be entitled under the law. If someone's reckless or careless behavior has caused you to suffer a serious injury – and now you find yourself facing disability, high medical bills, and time away from your job – our seasoned lawyers will make sure your voice is heard and your best interests are protected.
A serious injury can be one of the most difficult and trying times of a person's life. We understand the hardships that you and your family may be facing right now. Our injury lawyers will guide you through your legal journey with compassion, honesty, and relentless determination. As our client, your recovery and well-being are at the heart of all we do. When you work with Burg Simpson, you can feel confident that you are in the capable hands of a proven team focused on your future.
Personal Injury Lawyers
Arizona Personal Injury & Car Accident Lawyers
Cases We Handle
Burg Simpson provides a comprehensive suite of legal services for people throughout Arizona. Whether you suffered an injury in your vehicle, on a sidewalk, at work, or in someone's home, our lawyers can help you pursue the justice and compensation you deserve for your economic and non-economic losses.
Personal Injury Lawyers.
Commercial Litigators.
If you were harmed as a result of someone else's negligence or wrongdoing, you need to take action immediately. Witnesses move, memories fade, and skid marks wash away. Not only could you miss your opportunity to file a claim in time, but delaying your claim could send a message that your injury is not that important of an issue to you. Getting started today is free and easy.
Contact Our Attorneys
Reach out today. Call our office at 602-777-7000 or complete a quick online form to provide a brief description of your situation. You can connect with our office 24 hours a day, 7 days a week. We are ready to help. Reaching out is free of both cost and obligation.
Receive a Free Case Evaluation
The first step of your legal journey begins with a FREE case review. During your complimentary case evaluation, our attorneys will take the time to understand your situation and how the injury has impacted your life. We will answer your questions, address your concerns, and explain your options.
We'll Get to Work
Once we have agreed to move forward together, our firm will get to work on your case right away. We will investigate the details of your case, compile evidence, and speak with witnesses and experts to build your case.
Easy to
Choose.
Impossible to
Intimidate.
Why Choose Our Law Firm
Over the course of four decades, Burg Simpson has established a hard-earned reputation for achieving successful outcomes on behalf of those we serve. We gauge our success not only by the financial awards we have recovered for our clients but by the difference we have made in their lives.
Legal victories are not given; they are earned through hard work, meticulous preparation, and an uncompromising commitment to excellence. We never take a one-size-fits-all approach to legal representation. Our attorneys will give you the focused attention and individualized care you deserve.
Burg Simpson represents a diverse range of clients, from crash victims and injured workers to hospital patients who have been harmed by negligent doctors or dangerous medical devices. In especially tragic cases, we stand for families who lost a loved one due to someone else's negligence. Our firm also assists in a number of business and commercial litigation matters. As our client, this breadth of knowledge gives you a distinct advantage with almost any legal concern.
Burg Simpson's reputation speaks for itself. Our injury attorneys have recovered more than $2 billion on behalf of our clients in verdicts and settlements. We know that as our client, a personal injury claim is about more than itemized losses on a spreadsheet; it's your life. We are proud to play a role in helping you achieve the justice you rightfully deserve.
Burg Simpson has recovered more than $2 billion in successful verdicts and settlements. Through painstaking preparation, skillful negotiations, and stalwart counsel, our trial attorneys have built a reputation that speaks for itself.
$58.5
Million
Mistreatment of Human Remains
$31.9
Million
Gas Explosion
$18.1
Million
Single Vehicle Motor Vehicle Crash
$15
Million
Wrongful Death
$9.7
Million
Motor Vehicle Crash
$9
Million
Truck Crash / Commercial Motor Vehicle Crash
$6.4
Million
Gas Explosion
$6
Million
Product Defect Case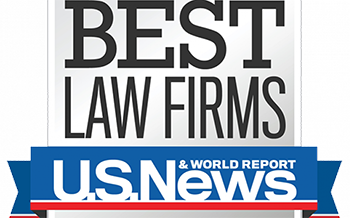 Our Arizona trial attorneys boast an extensive range of knowledge, talent, and skills. Their legal victories span a variety of personal injury and commercial litigation matters. Whether helping an accident victim move forward after a wreck or assisting with a complex business issue, our attorneys work tirelessly to reach optimal outcomes.
In addition to earning a successful record of multi-million-dollar verdicts and settlements, the lawyers at Burg Simpson have been celebrated by our clients, our peers, and our community. Our awards include Best Lawyers in America, US News & World Report Top Law Firm, America's 25 Most Influential Law Firms according to the National Trial Lawyers, Barristers Best, and the Legal 500.
Our firm's success reflects the many victories we have achieved on behalf of our clients. At Burg Simpson, we take your case personally. When you choose our firm, you will feel heard and respected.
Meet
Our Team
A Tenacious Network of Expertise
Hear What Our
Clients Have to Say
"They told me who they were, that I could trust them, that they would fight for my family, and they..."
- Oscar M.
"The call I made to Burg Simpson was truly the best call that I've ever made in my life. Burg..."
- Steve T.
"We were very pleased with the outcome of our case. Burg Simpson Law Firm We understand that when you are..."
- Melissa M.
"I called Burg Simpson, they explained how I could get through this process, the settlement I would possibly be looking..."
- Jacob G.
When You're With Us,
You're Connected
Why Choose Our Law Firm
Burg Simpson was founded in 1977 with a single mission: to fight for the everyman. Today, our lawyers and staff continue that fight. We know that the legal process can be intimidating. Dealing with the physical consequences of a severe injury can be hard enough, but dealing with the added stress of insurance claims, legal deadlines, and opposing counsel can be overwhelming. After a serious accident, you should be focusing on healing, not learning the complexities of the legal system. Our injury lawyers are here to ease your burden. We will handle every aspect of your legal matter, from the initial consultation to the conclusion of your case, so you can concentrate on what matters most: You.
Our client-driven, results-oriented approach to legal counsel centers around the fact that personal injury cases are about more than insurance settlements and jury verdicts. They are about helping everyday people move forward with their lives. They are about righting wrongs and holding negligent parties accountable for their careless and reckless actions. They are about helping families overcome heart-wrenching circumstances they did not cause and do not deserve.
Burg Simpson strives to help our clients reclaim their lives after a life-altering injury. Insurance companies notoriously offer victims as little as possible after an accident, prioritizing their own bottom lines over the lives of the wrongfully injured. We know the tactics insurers use to reduce and deny claims. We examine the aftermath of an accident closely, noting every way the injury has impacted your job, your finances, your family, and your well-being. We pursue the full value of your claim by calculating the extent of your losses and fighting for a resolution that fairly compensates you for your past and future losses.
Communication is a cornerstone of our client relationships. One of the most common complaints people have with other firms is their lack of communication. We understand how frustrating it can be to feel left in the dark about your legal matter. That is why we insist on keeping you informed and up to date about the status of your case. Our attorneys are available to address your concerns and answer your questions as they arise.
Burg Simpson's work in the community is a critical component of who we are as a firm. While we are proud of the financial contributions we have made to numerous causes, we take special pride in contributing our time to charitable and nonprofit organizations through pro bono efforts, volunteer work, and board service.
Legal Question?
We Get Answers.
One Lawyer's Passion &
Persistence Paid Off
Trial lawyer Michael S. Burg is Burg Simpson's founding shareholder. Get a free signed copy of his autobiography, Trial By Fire. Learn about the empathy, grit, and unshakeable sense of fair play that led Burg Simpson to become one of the fiercest and most formidable trial firms in the country by taking on giants of industry.