Serving Tampa, Sarasota, and All of Florida
Burg Simpson is a nationally recognized law firm serving all of Florida. Our experienced attorneys help property owners and associations with a wide range of construction defect matters, including negligent construction, defective building materials, design errors, building exterior defects, failing roadways and infrastructures, and much more.
Burg Simpson was founded in 1977. Over the course of more than 40 years, our firm has obtained over $2 billion in verdicts and settlements on behalf of our clients. We have the experience and results you can trust to handle your complex legal matter.
Our clients include a range of individuals, organizations, and associations. We assist homeowners, commercial property owners, homeowner associations, condominium associations, townhome associations, and more. If faulty design, planning, construction, and/or repair caused damage to your property, Burg Simpson can help.
We have the knowledge and resources necessary to fully investigate construction defects and pursue the maximum compensation you deserve for your losses. Not only will we go the extra mile to help you recover your losses, but we will also make sure that your property is repaired so you can move forward with confidence.
Personal Injury Lawyers
Florida Construction Defects Attorneys
Cases We Handle
Burg Simpson provides a full range of legal services concerning construction defects for clients in Florida. Whether you need help with a commercial or residential concern, our attorneys can help you pursue the compensation you deserve.
Personal Injury Lawyers.
Commercial Litigators.
If you believe negligence on the part of a contractor or other party damaged your property, you need to take action promptly. The complexities of construction defect cases can be difficult to navigate; it is in your best interest to get started as soon as possible.
Contact Our Attorneys
Complete our easy online form or call our office at 813-816-7140 to get started. You can give us a brief description of your situation 24 hours a day, 7 days a week. Once we hear from you, we will schedule a free case review with an attorney at our office.
Receive a Free Case Evaluation
Recovering your losses begins with a FREE and confidential case evaluation. During your initial case review, our lawyers will listen to your story and evaluate the merits of your case. We will let you know right away if we think we can help. This is your opportunity to ask questions and voice concerns about your situation. We will explain your rights and discuss your options.
We'll Get to Work
Once we have decided to move forward together, the attorneys at Burg Simpson will get to work immediately. We will conduct a thorough investigation to understand the facts in your case, gather evidence to support your side of the story, and talk to experts to establish your claim.
Easy to
Choose.
Impossible to
Intimidate.
Why Choose Our Law Firm
Burg Simpson has been a trusted name in the legal industry for more than 40 years. We have a proven record of success in an array of construction defect cases. We have helped a variety of individual and commercial property owners whose properties have been significantly damaged by shoddy design or construction.
We take an in-depth approach to every case. We know that every situation, like every client, is different. We take time to uncover and understand every fact in your case. Our numerous legal victories have been won through painstaking preparation and a relentless commitment to our clients. Our team will provide you with the individualized attention your case deserves.
We consult with experienced architects and engineers to examine problems, advise on repairs, and estimate expenses. We help our clients deal with their immediate repair needs while their claims progress through the legal process.
Our reputation speaks for itself. Burg Simpson has recovered more than $2 billion in combined verdicts and settlements. We aren't intimidated by large companies and their vast legal teams. We stand confidently for our clients, and we don't back down from a fight.
Burg Simpson has recovered more than $2 billion in successful verdicts and settlements. Over the course of more than four decades, our distinguished firm has built a reputation that speaks for itself.
$58.5
Million
Mistreatment of Human Remains
$31.9
Million
Gas Explosion
$18.1
Million
Single Vehicle Motor Vehicle Crash
$15
Million
Wrongful Death
$9.7
Million
Motor Vehicle Crash
$9
Million
Truck Crash / Commercial Motor Vehicle Crash
$6.4
Million
Gas Explosion
$6
Million
Product Defect Case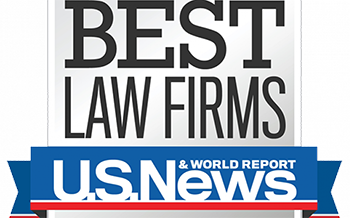 Our Florida construction defect attorneys have extensive knowledge in a wide range of legal matters. Whether helping a homeowner association deal with failing roads and infrastructure or an individual homeowner handle a roof failure, our lawyers fight aggressively to reach an optimal conclusion in your case.
Our Florida attorneys have received a number of awards and accolades, including the AV Preeminent® Rating from Martindale-Hubbell, Best Lawyers® in America, Top 100 Trial Lawyers, and Best Lawyers® "Ones to Watch."
At Burg Simpson, we know that legal victories result from hard work and meticulous preparation. Every victory we've achieved on behalf of our clients represents our staunch work ethic and commitment to excellence. When you choose Burg Simpson, you can rest assured that your case will be handled with the precision and professionalism it deserves.
Meet
Our Team
A Tenacious Network of Expertise
Hear What Our
Clients Have to Say
"They told me who they were, that I could trust them, that they would fight for my family, and they..."
- Oscar M.
"The call I made to Burg Simpson was truly the best call that I've ever made in my life. Burg..."
- Steve T.
"We were very pleased with the outcome of our case. Burg Simpson Law Firm We understand that when you are..."
- Melissa M.
"I called Burg Simpson, they explained how I could get through this process, the settlement I would possibly be looking..."
- Jacob G.
When You're With Us,
You're Connected
Why Choose Our Law Firm
As a national law firm, Burg Simpson backs you with the clout of a large firm while providing the individualized attention of a local attorney. We know that property issues can be complex and frustrating. We will help you deal with the immediate repair needs you may have and work diligently to assess and recover the maximum compensation you deserve for your losses.
Our results-oriented, client-driven approach to legal representation delivers results. Our network of expert engineers, architects, and industry veterans can offer trusted insight into the losses you have sustained and the negligence that caused them.
We know that for our clients there is no such thing as a small legal matter. That's why we insist on keeping you informed and up to date about the status of your case. As your case proceeds, our attorneys are available to address your concerns and answer your questions as they arise.
Burg Simpson is committed to helping our communities. We take pride in contributing our time to charitable and nonprofit organizations through volunteer work, pro bono efforts, and board service.
Legal Question?
We Get Answers.
One Lawyer's Passion &
Persistence Paid Off
Trial lawyer Michael S. Burg is Burg Simpson's founding shareholder. Get a free signed copy of his autobiography, Trial By Fire. Learn about the empathy, grit, and unshakeable sense of fair play that led Burg Simpson to become one of the fiercest and most formidable trial firms in the country by taking on giants of industry.