Serving Cody and All of Wyoming
Burg Simpson is a nationally renowned personal injury law firm serving all of Wyoming. Our lawyers handle a wide spectrum of legal matters, including motor vehicle accidents, product liability, class actions, criminal defense, family law, commercial litigation, dangerous drugs and medical devices, workers' compensation, and much more.
Our accident and injury lawyers have a thorough understanding of Wyoming law and how it pertains to your specific case. We use our knowledge and skills to pursue the highest amount of compensation you may be entitled to under the law. If you have sustained a severe injury as a result of someone else's negligent or irresponsible actions and now face disability, medical bills, lost wages, and more, our experienced lawyers will ensure that your rights are upheld and your needs are prioritized.
A serious injury can be a challenging and overwhelming experience. At Burg Simpson, our injury attorneys are dedicated to helping you navigate the legal process with compassion, integrity, and perseverance. Your recovery and well-being are our top priorities, and we will do everything in our power to ensure that you receive the best possible outcome. With our team on your side, you can trust that you are receiving exceptional representation focused on your long-term needs.
Personal Injury Lawyers
Wyoming Personal Injury & Car Accident Lawyers
Cases We Handle
The trusted attorneys at Burg Simpson have extensive experience in a wide range of legal matters. Whether you need compensation for a personal injury or require help with a business issue, probate concern, or family matter, our skilled team of seasoned lawyers can help.
Personal Injury Lawyers.
Commercial Litigators.
If someone else's negligence or wrongdoing has caused you harm, it is important to take immediate action. If you wait too long, you may lose your opportunity to pursue compensation and it may appear that you do not consider your injury to be a significant concern. Starting the process now is free and easy.
Contact Our Attorneys
Contact us now by calling 800-330-2195 or by completing a short online form to tell us about your situation. You can call our office 24 hours a day, 7 days a week. There is no charge or obligation to reach out to us at any time.
Receive a Free Case Evaluation
Start your legal process with a complimentary review of your case. Our attorneys will carefully assess your situation and the impact of your injury on your life. We will provide answers to your questions, address your concerns, and explain the available options to you.
We Will Get to Work
Once we agree to move forward together, we will immediately begin working on your case. This will involve conducting an investigation, gathering evidence, and consulting with witnesses and experts to strengthen your case. Our goal is to provide the best possible representation for you.
Easy to
Choose.
Impossible to
Intimidate.
Why Choose Our Law Firm
For over 40 years, Burg Simpson has built and sustained a reputation for achieving positive results for our clients. We measure our success not only by the financial compensation we obtain, but by the impact we have on our clients' lives. Our firm is dedicated to making a difference for those we represent.
Legal victories require diligent effort, thorough preparation, and a steadfast dedication to excellence. We do not use a cookie-cutter approach to legal representation. Instead, our attorneys will provide you with personalized care and attention. Your case is important to us, and we will do everything in our power to achieve a successful outcome.
Burg Simpson represents a variety of clients, including individuals injured in accidents, employees hurt on the job, professionals with business concerns, and spouses who have lost a loved one due to someone else's wrongdoing. With our wide range of experience, we are well-equipped to handle a variety of legal issues and offer our clients a unique advantage.
Burg Simpson has a proven track record of success, having recovered more than $2 billion for our clients through verdicts and settlements. We understand that a personal injury claim is about more than just financial compensation; it's about your life. We are committed to helping you seek the justice you deserve.
Burg Simpson's history of successful outcomes includes more than $2 billion in verdicts and settlements. Our accomplished attorneys are known for their thorough preparation, effective negotiation skills, and strong representation. Our reputation speaks for itself.
$58.5
Million
Mistreatment of Human Remains
$31.9
Million
Gas Explosion
$18.1
Million
Single Vehicle Motor Vehicle Crash
$15
Million
Wrongful Death
$9.7
Million
Motor Vehicle Crash
$9
Million
Truck Crash / Commercial Motor Vehicle Crash
$6.4
Million
Gas Explosion
$6
Million
Product Defect Case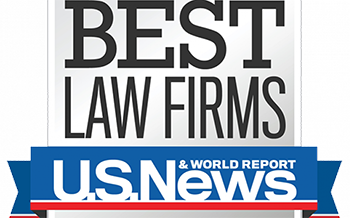 Our attorneys in Wyoming are highly experienced and skilled, with a wide range of expertise in personal injury and commercial litigation cases. They have achieved successful outcomes in many different legal matters. Whether they are assisting an accident victim in recovering from their injuries or helping to resolve a complex business issue, our attorneys are dedicated to achieving the best possible results for our clients.
Burg Simpson's attorneys have not only achieved a record of multi-million-dollar verdicts and settlements, but they have also received recognition from clients, colleagues, and the community. Our awards and accolades include U.S. News & World Report's Top Law Firm, Best Lawyers in America, the Legal 500, Barristers Best, and America's 25 Most Influential Law Firms according to the National Trial Lawyers.
The success of our firm is a testament to the victories we have secured for our clients. When you choose Burg Simpson, you can expect to be treated with respect and to have your voice heard. We take our clients' cases personally and strive to provide the best possible representation.
Meet
Our Team
A Tenacious Network of Expertise
Hear What Our
Clients Have to Say
"They told me who they were, that I could trust them, that they would fight for my family, and they..."
- Oscar M.
"The call I made to Burg Simpson was truly the best call that I've ever made in my life. Burg..."
- Steve T.
"We were very pleased with the outcome of our case. Burg Simpson Law Firm We understand that when you are..."
- Melissa M.
"I called Burg Simpson, they explained how I could get through this process, the settlement I would possibly be looking..."
- Jacob G.
When You're With Us,
You're Connected
Why Choose Our Law Firm
Burg Simpson was established in 1976 with a singular mission: to fight for the everyman. Today, our attorneys and staff remain committed to this goal.
We understand that the legal process can be intimidating. Dealing with the physical and emotional consequences of a severe injury can be challenging enough without the added stress of insurance claims, legal deadlines, and opposing counsel. Our injury lawyers are here to help. We will handle every aspect of your legal case, from the initial consultation to its resolution, so you can focus on your recovery. You are our top priority.
At Burg Simpson, we understand that personal injury cases are about more than just financial compensation. They are about helping individuals move on with their lives, seeking justice for wrongdoing, and holding negligent parties responsible for their actions. They are about supporting families as they navigate difficult situations that were not their fault. Our client-focused, results-oriented approach to legal representation is centered on these goals.
We strive to help our clients rebuild their lives after a serious injury. Insurance companies often try to minimize payouts to accident victims, prioritizing their own profits over the well-being of the injured. We are aware of the tactics insurers use to reduce and deny claims, and we are prepared to combat them. We carefully assess the impact of the injury on your work, finances, family, and overall well-being and strive to obtain a fair resolution that fully compensates you for your past and future losses.
Effective communication is a key aspect of our relationships with clients. One of the common complaints people have about other law firms is a lack of communication. We understand how frustrating it can be to feel uncertain about your legal case. That is why we prioritize keeping you informed and updated on the progress of your case. Our attorneys are always available to address your questions and concerns.
Community involvement is a fundamental part of our identity as a firm. While we are proud of the financial support we have provided to various causes, we take particular pride in volunteering our time and skills through pro bono work, volunteer service, and board memberships for charitable and non-profit organizations.
Legal Question?
We Get Answers.
One Lawyer's Passion &
Persistence Paid Off
Trial lawyer Michael S. Burg is Burg Simpson's founding shareholder. Get a free signed copy of his autobiography, Trial By Fire. Learn about the empathy, grit, and unshakeable sense of fair play that led Burg Simpson to become one of the fiercest and most formidable trial firms in the country by taking on giants of industry.