FDA Issues Serious Warning on Limbrel Capsules
On November 21, 2017, the U.S. Food and Drug Administration (FDA) issued an advisory statement alerting consumers about potentially life-threatening health problems linked to Limbrel Capsules. Limbrel is not a drug, rather, it is marketed as a medical food for patients with osteoarthritis. The FDA reported that it has received numerous reports of problems related to Limbrel, but the most serious can be life-threatening: drug-induced liver injury and hypersensitivity pneumonitis. The FDA is currently reviewing Limbrel's formula and otherwise investigating the issue. In the meantime, the agency advises consumers not to use Limbrel.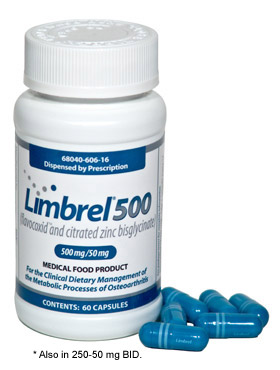 If you or a loved one suffered injuries that you believe were caused by Limbrel contact one of the experienced product liability attorneys at Burg Simpson today. Our award-winning lawyers would be happy to discuss your potential claim. Call 1-800-713-9340 or fill out our contact form for a FREE no-obligation consultation today.