Burg Simpson Sponsors the Anti-Defamation League Awards Reception
Burg Simpson is a proud sponsor of the upcoming Anti-Defamation League (ADL) Awards Reception this year.
The "If Not Now, When?" virtual reception on November 12th will honor Sheldon "Shelly" Steinhauser with the ADL Lifetime Achievement Award.
The event will be held Via Zoom on Thursday, November 12th at 5:30 pm.
The occasion will include remarks from ADL leadership, inspiring words from Shelly, and music from local talent.
If you would like to participate and join us in our support of this organization, please click on the registration link below.
Registration for the If Not Now, When? Award Reception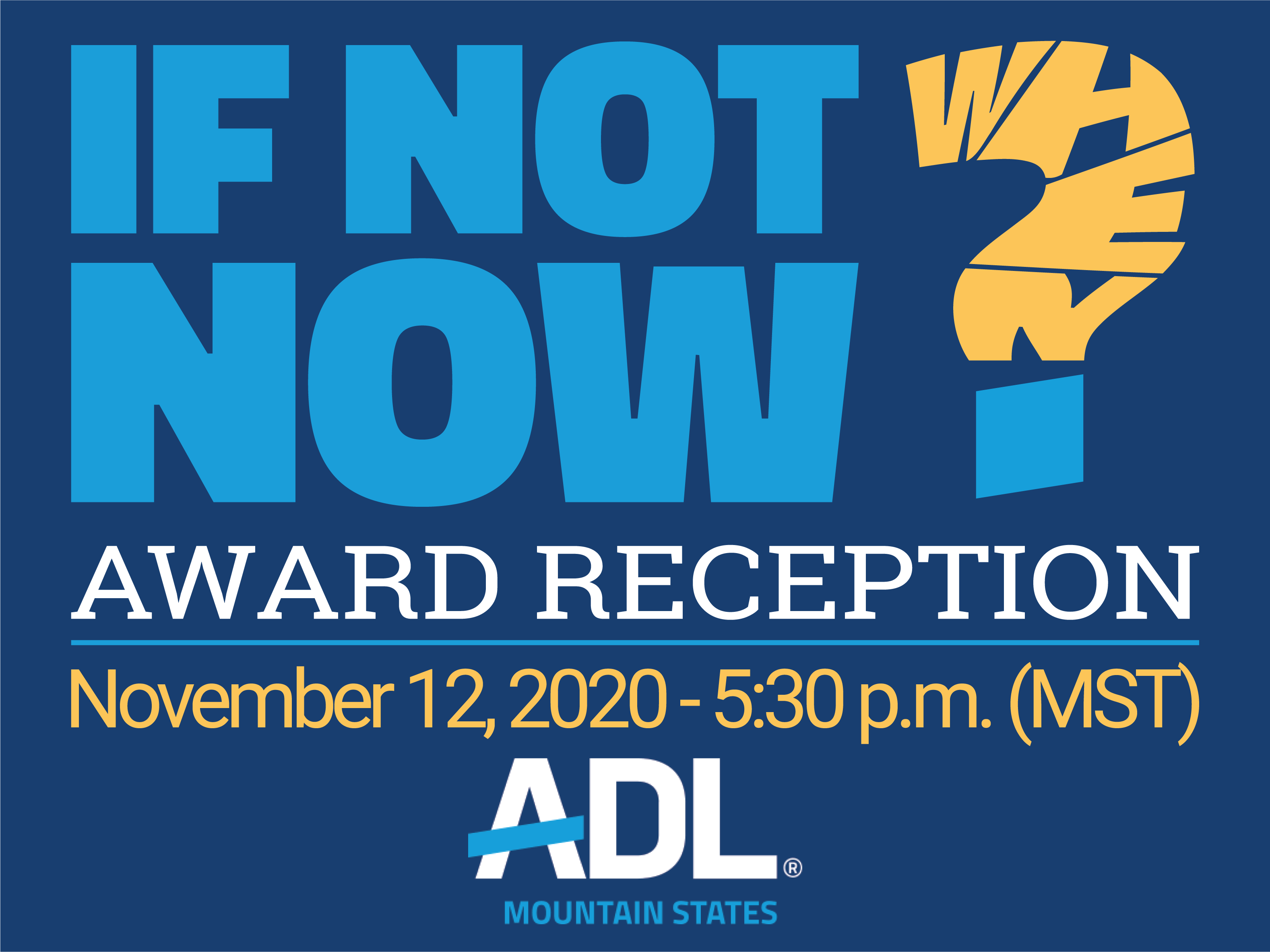 GOOD LAWYERS. CHANGING LIVES: SUPPORTING THE COMMUNITY
As a national firm, we recognize that the role we play in our communities is just as critical as our role in the courtroom. Our culture of service and our desire to make a difference in the lives of others is inherent in our firm and our employees. In addition to making financial contributions to worthwhile causes, our lawyers and professional staff use their skills to support various charities, nonprofits, and civic institutions through pro bono work, board service, and volunteerism.
Pro Bono
Burg Simpson is committed to offering pro bono legal services to those who need them most. Our attorneys go above and beyond the 50 hours of pro bono work we ask of them, which accounts for the more than 2,500 hours of pro bono service that Burg Simpson gives back to the community every year.
Board Service
Our trial lawyers also contribute their time and insight to the boards of various charitable organizations to further our investment in our communities.
Volunteerism
Finally, we believe the most important way we can make a difference is through our volunteer efforts. Above all else, we believe that communities are made great by those who give.
About Burg Simpson Eldredge Hersh & Jardine
One of America's foremost plaintiff trial firms, Burg Simpson Eldredge Hersh & Jardine,  has a reputation for fighting relentlessly and successfully for victims of negligence, malfeasance, malpractice, and abuse. Burg Simpson has secured more than $1 billion in verdicts, settlements, and judgments in practice areas spanning catastrophic personal injury, dangerous pharmaceutical drugs and devices, medical malpractice, complex commercial and business litigation, construction defects, and workers' compensation. The firm's success has included more than 200 recoveries in excess of $1 million.
Burg Simpson was founded in 1976 by distinguished American trial lawyer Michael Burg, an inductee in the Trial Lawyer Hall of Fame and a recipient of the Clarence Darrow Award. Mr. Burg has been named to the 2016 RoundTable: America's 50 Most Influential Trial Lawyers by The Trial Lawyer magazine; Law Week's "Barrister's Best" as "Best Civil Litigator"; and one of "America's 50 Leading Trial Lawyers", and the U.S. Legal 500. Mr. Burg has also been recognized by Best Lawyers in America® and Super Lawyers®. Burg Simpson Eldredge Hersh & Jardine now has more than 70 lawyers and offices in seven states across the country. Contact Burg Simpson at (888) 895-2080.